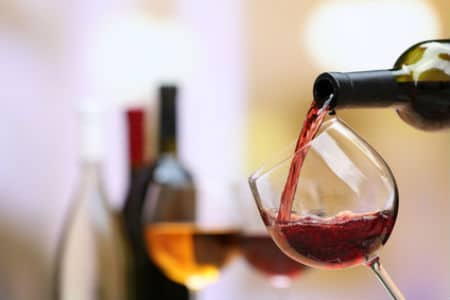 The word "restaurant" comes from the Latin word for "restore", and indeed a restaurant provides a restorative experience, a chance to enjoy good food and wine and company, to relax and forget about the outside world, to refresh, indulge, and rejuvenate whether the restaurant is a small counter service deli or a fine dining place with a 12 course tasting menu.
From the moment a guest calls a restaurant to reserve a table, they should feel welcome and important and that feeling should continue until they pay the bill and leave with a smile on their face. They might not even know why it all works together so well, how they got this feeling of satisfaction. The décor, the service, the menu, the music, the food will all fit together in an invisible, holistic harmony. If done right, guests will come back again and again and tell others about their great experience.
Sadly, these kinds of harmonious restaurant experiences are few and far between.   There's always a "disconnect". The hostess is rude on the phone. The décor doesn't fit the cuisine, it's out of date. The atmosphere has no identity. The music is wrong and too loud. Service is indifferent, inattentive, and staff doesn't know the menu. Guests are ignored for too long or treated like a nuisance. Entrees come out before appetizers are finished. The menus are unkempt. Food is out of date, not keeping up with the times or poorly prepared. It just doesn't look nice. It's not cooked right. No one can recommend a wine to go with the meal. They don't know how to pour the wine properly. It could be one thing or many, but it just takes one thing in the experience that falls through the cracks to make a guest never come back, and tell others never to go either.
Most restaurateurs think that none of this could ever happen in their place. But it does. It happens everyday and all the time. It may be that you just need a second pair of eyes, but the restaurant consultants at Concept Branding Group will look at what's going on in your restaurant, identify the problems and the strengths and work with you to fix the problems and build on the positives. We'll show you how to train your staff to be able to give consistent, knowledgeable, efficient and welcoming service.   Your bartenders will draw guests to the bar. Glasses will always be filled, plates cleared in time, and guests happy and restored. Solo diners, families, couples and large parties will all feel accommodated. We'll even suggest cost effective little touches that will leave guests very pleasantly surprised.
We'll also take a look at your menu. It should fit into your concept and not be "all over the map." If you don't have an identifiable concept, we'll help you develop one. Our trained experts will sample the menu thoroughly to suggest improvements. We'll discuss the cuisine with kitchen staff with a view to honoring the guest and keeping things fresh and creative, if that's the goal. If the goal is comfort food, we'll offer suggestions as to how to make it the best of its kind.
From the moment guests enter your restaurant they will be lead through a great harmonious restaurant experience, one that will restore the mind and body. They'll walk out smiling and look forward to their next visit, a visit that will be just as good, if not better than the first.