Recent research from the National Restaurant Association found that  47% of American's food budget is spent at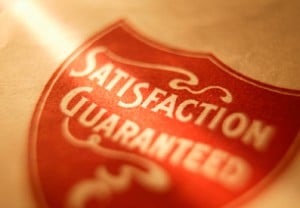 restaurants as reported by MSN Money.
This is great news for restaurant operators and anyone looking to jump into the industry.  While supermarkets and specialty food retailers like Whole Foods and Trader Joe's continue to gobble up the retail food spend, restaurants are well positioned to show value to a growing market segment.
What's important as you drive business to your brand, is to have a steadfast attention to detail and a clearly stated brand promise – a commitment by everyone at the restaurant to consistently deliver a standard level of service and value to guests.   Do you have a brand promise that your guests can see and appreciate?
We've been advocating this brand differentiators for years.  Here's some more reading on Retail Branding and Authenticity.
The time is now to turn your attention to the little things, including a brand promise that resonates, so you can share in the growing dollars spent in America's restaurants.