From refreshing an established brand to creating a new brand identity, our experienced team at AccessPoint Group leverages marketing talents in a way that will set you apart.
Branding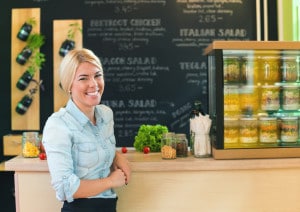 Your guests, investors, and business partners will understand what it is that you do better than your competitors. Your key stakeholders will understand what your brand promises and that they can expect the same high-quality and total satisfaction every visit. We work tirelessly, so your brand's personality will be solid, memorable, and marketable. So it will grow profitably and enhance the bottom line.
People get overwhelmed with messages that invite them to choose a variety of brands, including those of your major competitors. We specialize in cutting through the marketing clutter, so your brand stands out. We are experienced in launching new hospitality ventures and concepts, providing marketing planning support, as well as polishing the image of seasoned businesses. We collaborate with you to clearly define your brand in a way that is motivating and meaningful to your guests and partners.
Supplier Industry Relations
Our industry relations practice positions emerging and growing supplier clients as involved leaders, putting them in direct contact with key decision-makers and opinion leaders, and delivers comprehensive relationship marketing strategies that will set your brand apart – before, during and after major trade events.