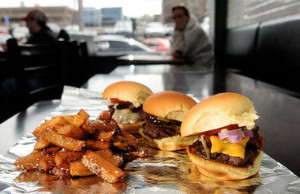 As competition for customer dollars becomes more challenging every day, it's always a good exercise to be sure your menu features signature items that are well merchandised on the menu and via server recommendations.  These 4 or 5 items will greatly enhance your overall marketing and make your restaurant even more memorable to your guests and to the community.
How often do we think of where to have lunch or dinner, then remember how good "that pancake" or "that bone-in filet" or "that unique, house chicken salad" was on our last, or frequent visits?
As restaurants – and brands – (yes no matter if your operation is small or large, you are a brand in the marketplace) seek ways to lure and keep guests coming back, having a well refined and perfectly executed list of signature items becomes even more important.
Additionally, these items should be some of your most profitable, with your margins being well calibrated to ensure ROI via maximization of menu space and marketing programs behind them.
Perhaps it's time for a menu review?  Some menu engineering?