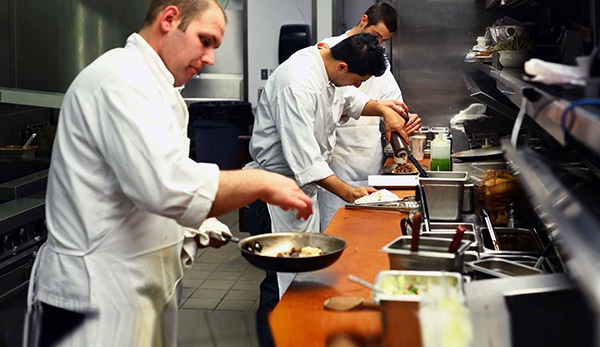 Often times owner ego gets in the way of truly efficient BOH functions.   When you go to great lengths to hire a chef, get out of the way and let him or her actually run the BOH.
Good chefs are hard to find.  When you find someone who's qualified and has a passion for food and guests, it's important you turn over most all control on ordering, costing, hiring, sanitation and menu development to your chef.   Of course, there will be oversight and general operational controls to ensure consistency.
All too often, in practice and "as seen on TV," overzealous owners get bogged down in BOH decisions, while trying to balance general and FOH needs, limiting the chef and kitchen team.  The result:  lack of coordination and lack of consistent, culinary passion.
As we tell all our clients, hire the right folks and GET OUT OF THE WAY!   Everyone needs to be vested in the restaurant's success.  Nothing says, "hey this is all mine" than a micro-managing owner, who most times knows less about the BOH and kitchen, not placing enough authority with his chef and chef team.