While our leadership team and primary offices are on the west coast, we have built an unequaled network of APG-affiliated associates across the country that we can call on to join us in tackling problems large and small. These APG- affiliated associates reach to all fifty states and Canada. Time after time, the combination of our experience, unrivaled resources, and excellent customer service allows APG to deliver exceptional results.

Tom Kelley, President
Tom Kelley has spent a career creating, promoting and building brands for restaurant companies, franchises, retail, emerging businesses, trade groups, and Fortune 500 companies. Tom is a respected and recognized authority in the hospitality industry. He has served on the Board of Directors of the National Restaurant Association and on its senior management team. Tom writes frequently for major hospitality publications, such as Nation's Restaurant News. He has been quoted in regional business journals, major news dailies, Bloomberg and Business Week. Tom also appeared on CNN's Situation Room with Wolf Blitzer, where he discussed crisis management issues.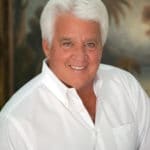 Ty Peabody, Senior Restaurant Consultant
With over 30 years in every facet of restaurant leadership, creation, development, and operations, Ty Peabody embodies the true meaning and execution of hospitality. From CEO of international, multi-unit restaurant companies, to developing operational plans for brand new concepts, Ty has a proven resume and is a quintessential "restaurateur's restaurateur." Ty has served as CEO of La Salsa, Swensen's Ice Cream, Paradise Bakery as well as been involved with new restaurant development for some 40 independent and franchise operations as well as assisting chain organizations with financial reorganizations. Ty also serves on the City Council of the City of Indian Wells, CA.

Dick Grotton, Senior Industry Relations Consultant
Dick Grotton has spent most of his business career starting and operating five independent restaurant properties. For 20 years Dick has served the broader restaurant community as President & CEO of the Maine Restaurant Association representing, promoting and educating the restaurant industry and speaking before the media and the legislature on behalf of restaurant operators and suppliers. Dick is a respected restaurant authority in New England and beyond and has served on the Board of Directors of the International Society of Restaurant Association Executives and the Maine Tourism Association.
He was a gubernatorial appointee to the Maine Tourism Commission and has served many years on numerous college culinary advisory boards. Dick specializes in assessment consulting for independent and emerging multi-unit restaurants and in connecting and building support for industry initiatives and local restaurant and hospitality associations.

ERIC CARES, Executive Chef
A Culinary Institute of America graduate, Eric has extensive experience working with boutique hotels, independent restaurants, and high-end catering, as well as, doing research and development for prominent food manufacturers. His career in the hospitality and food service world spans over thirty years, and he is frequently asked to consult for leading food service organizations, including Trader Joe's, Sprouts, and Costco, among others. Eric possesses an innovative approach to the culinary arts, and he makes sure to give clients results that impress and keep their guests returning.