Tom Kelley has spent a career creating, promoting and building brands for restaurant companies, franchises, retail, emerging businesses, trade groups, and Fortune 500 companies. Tom is a respected and recognized authority in the hospitality industry. He has served on the Board of Directors of the National Restaurant Association and on its senior management team. Tom writes frequently for major hospitality publications, such as Nation's Restaurant News. He has been quoted in regional business journals, major news dailies, Bloomberg and Business Week. Tom also appeared on CNN's Situation Room with Wolf Blitzer, where he discussed crisis management issues.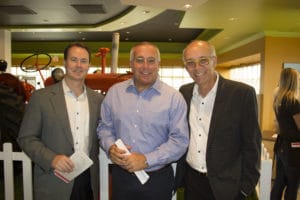 As President of AccessPoint Group, a nationally recognized hospitality concept and brand development agency, Tom Kelley has advised, counseled and provided valuable insight to management of startups, emerging small businesses, corporate, and trade association clients in all areas of strategic and relationship marketing, branding, and external affairs outreach (ranging from Fortune500 companies like RJR Nabisco Holdings; Target Corporation; to high-tech giant Sybase; to global trade associations like the International Hotel and Restaurant Association in Paris, France; to national organizations like the National Federation of Independent Business; to statewide trade associations like the Maine Restaurant Association; to innovative regional business organizations like the Bay Area Council in San Francisco.
For almost five years, Kelley headed the political affairs department at the National Restaurant Association in Washington, D.C. He officially represented the Association at legislative, political, and supplier events in Washington and across the country and was a registered Congressional lobbyist. He assembled a leadership committee and created a totally new branded program to raise substantial new revenue and increase Association name ID across the country.
Also in Washington, Kelley served as Special Assistant to U. S. Congressman Bill Boner (TN), concentrating on U. S. travel & tourism promotion and media and press relations; and as Senior Staff Director at the American Insurance Association, where he headed an effort to increase the property-casualty group's political image and strength.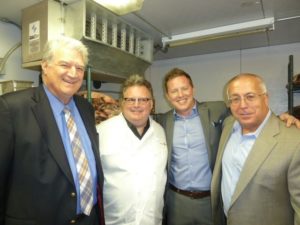 Kelley also served as Chief Company Spokesman and head of public relations at Target Corporation's 260-store Mervyn's division. Kelley "cut his teeth" on restaurant operations, lease negotiations and site selection serving as Executive Vice President of Los Angeles-based American Restaurant Services, Inc., a 15-unit restaurant, franchise, real estate, and insurance trust holding company in Los Angeles that operated branded, family style restaurants in Southern California as well as built 5 franchised units of Taco Cabana Mexican Restaurants.
Kelley received his B.A. degree from Muhlenberg College, Allentown, Pennsylvania in Political Science and Economics. He is a graduate of the Northfield Mount Hermon School, Northfield, Massachusetts (1979) and has served as Vice Chairman of the school's Annual Fund. He has been an active member of the American Society of Association Executives and was a featured speaker on various Society panels. Kelley's accomplishments have been featured in PACs and Lobbies magazine and in the National Journal. He frequently writes on issues involving the tourism and hospitality industry in Nation's Restaurant News and has been quoted in the San Francisco Business Journal and BusinessWeek. He has appeared and been interviewed on CNN's Situation Room with Wolf Blitzer commenting crisis management issues.