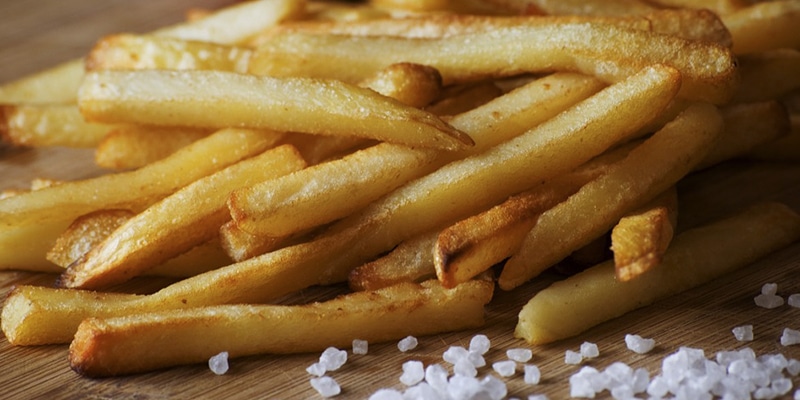 So, you've got the best burger in town, huh?  I bet it is really good.   You've spent a lot of time perfecting the right blend, seasoning and toppings.
How about your fries?  Are they the best, too?  Please don't tell me they are frozen, from a bag.  It might be "easier," but they simply are not deserving to be on the same plate as your "best burger."
In an era of the "better burger," you should care equally about your fry quality.   When quick service and fast casual restaurants like In-N-Out and Five Guys can execute a fresh cut fry product, there is no reason, I suggest, that a casual or even fine dining (yes, I've experienced frozen fries in the best luxury properties nationwide) you should be cutting a specially sourced potato and frying it up in a specially sourced oil, fresh for your guests.
You'll only truly have "the best" when you give equal attention to everything that's on the plate.